Scorbunny Hooded Costume Kids
Fiery Rabbit
We often ask people which Pokémon is their favorite, but that's kind of an unfair question. There are literally hundreds of creatures to choose from, so maybe we should try to narrow it down. What's your favorite Fire-type Pokémon? That's just slightly more manageable to answer, with only 84 options. How about this—what's your favorite rabbit Pokémon? There's only one that we know of that fits in both categories! If your child is a fan of cute and fluffy creatures that can also conjure heat, they'll love Scorbunny.
Product Details
If your kid loves Pokémon and wants to be a more unique type for Halloween this year, they might like this Scorbunny Hooded Jumpsuit Classic Costume! This jumpsuit has hook and loop fasteners down the front so your child can hop right in and out of the outfit. It has this creature's white puffy tail on the back and embroidered facial features on the hood. It also has Scorbunny's orange-tipped ears with wire inside to help them stand up. Add your kid's favorite pair of shoes and they'll be ready to explore the neighborhood. Check out our other Pokémon costumes so your child can get a whole team together for battling (or trick-or-treating)!


Features
100% polyester jumpsuit
Velour jumpsuit has hook and loop fastener down center front
Embroidered facial features on the hood
Wire in the ears to make them stand up
Officially licensed
How soon will I receive my costume?
All costumes are guaranteed to arrive by October 31 if ordered by October 22nd!

Some costumes might ship right away, while other may take up to three weeks to arrive as supply varies!

If you need your costume early, please email us: support@pokenerds.co
How does the sizing work?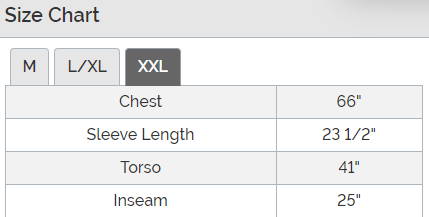 What are Trainers Club Points?
Trainers Club Points are the way we reward our loyal Trainers for shopping with PokeNerds!


You earn 2 Trainers Club Points for every $1 you spend in the shop!
The Trainers Club points can then be redeemed for EPIC rewards!
You can sign up for the Trainers Club by clicking the little red button in the bottom corner of your screen!


Feel free to ask any questions you may have!
Text Us: 636-459-5093

Email Us: Support@pokenerds.co

Ask On Discord: Feel free to join the PokeNerds Community on Discord and ask any questions you may have! You can join by clicking here: Click Me!

Hours: Tues - Sat : 11am - 7pm CST
Sun : 1pm - 5pm
Mon Closed