Electrifyingly Cute
There are tons of electric-type Pokémon! There's Electabuzz, the guff looking critter that roams around the power plant. There's Voltorb, the little guy that looks like a Poké Ball. There's even Zapdos, the legendary bird Pokémon who flies through the air! Of course, these Pokémon all have one other thing in common... they're not very cute! In fact, most of the roster of electric Pokémon aren't very cute. That's why if your girl wants to dress up like an electric-type critter, while still keeping a cute look, then she's going to want to dress up like Pikachu!
Pikachu is the most adorable Pokémon of the electric bunch and this Pikachu Classic Costume is the perfect way for any young girl to electrify her look! It puts a brand new twist on the iconic video game critter.
Product Details
This officially licensed costume is based on the most popular, and the cutest, Pokémon of them all! It starts with a yellow dress that has long sleeves and an attached tail in the back. The skirt has a layer of glittering tulle to really give it an electric feel. The costume also comes with a fabric-covered headband that has a pair of attached, pointy ears. Finally, the costume helps your child get those rosy red cheeks with a pair of sticker decals that you can apply to her face. It all combines for a look that will spark any Pokémon fan's imagination!
Pikachu, I Choose You!
If your child is looking for an outfit that combines her love of video games with a cute style, then this Pokémon Pikachu Costume is the perfect outfit for her! She'll be ready to head to a gym for the next big battle, or to her next costume party for some fun with friends.


Items Included
Dress W/Attached Tail
Headband
2 Facial Stickers
Features
100% polyester, polyurethane foam dress and headpiece
Long sleeve dress w/ attached tail has glittery tulle layer
Fabric covered headband w/ fiber filled ears
Officially licensed
How soon will I receive my costume?
All costumes are guaranteed to arrive by October 31 if ordered by October 22nd!

Some costumes might ship right away, while other may take up to three weeks to arrive as supply varies!

If you need your costume early, please email us: support@pokenerds.co
How does the sizing work?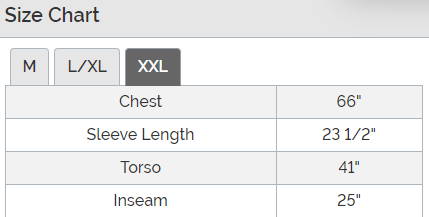 What are Trainers Club Points?
Trainers Club Points are the way we reward our loyal Trainers for shopping with PokeNerds!


You earn 2 Trainers Club Points for every $1 you spend in the shop!
The Trainers Club points can then be redeemed for EPIC rewards!
You can sign up for the Trainers Club by clicking the little red button in the bottom corner of your screen!


Feel free to ask any questions you may have!
Text Us: 636-459-5093

Email Us: Support@pokenerds.co

Ask On Discord: Feel free to join the PokeNerds Community on Discord and ask any questions you may have! You can join by clicking here: Click Me!

Hours: Tues - Sat : 11am - 7pm CST
Sun : 1pm - 5pm
Mon Closed