Charizard Deluxe Costume Kids

Formidable Firepower
Power comes in many different forms, but few of them are as sensational as fire. While ice, fairy, or poison moves might be just as effective as a wave of flames, you have to admit that they just don't look as cool. Not to mention that when you add flying to the mix, things become even more exciting! If your child likes fire or has a flair for the dramatic, maybe Charizard is the perfect Pokémon for them. A winged, fire-breathing Pokémon, Charizard is a classic character who has been a fan favorite through the years. (Although we're still not totally sure why it's not classified as a dragon type.)
Product Details
Your child will love showing off their firepower with this Kids Pokémon Charizard Deluxe Costume! This cozy jumpsuit will help your kid look just like their favorite Pokémon. It features this flying creature's blue and orange wings, as well as its cute face embroidered on the hood. (Please note that this costume does not enable the wearer to actually fly. We haven't gotten that far yet.) The jumpsuit even includes Charizard's flame-tipped tail on the back. Check out our other Pokémon-themed costumes and put together a whole party, or let your little one fly solo in this awesome costume!


Features
100% polyester fabric and fiberfill, 100% polyurethane foam
Jumpsuit has hook & loop fastener strips at center front
Top of hood has stuffed horns, embroidered facial features
Back of suit has appliqued foam tail w/ printed flame at tip
Foam-backed wings attach to back of jumpsuit w/ hook & loop fastener
Officially licensed
How soon will I receive my costume?
All costumes are guaranteed to arrive by October 31 if ordered by October 22nd!

Some costumes might ship right away, while other may take up to three weeks to arrive as supply varies!

If you need your costume early, please email us: support@pokenerds.co
How does the sizing work?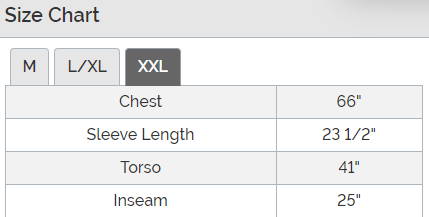 What are Trainers Club Points?
Trainers Club Points are the way we reward our loyal Trainers for shopping with PokeNerds!


You earn 2 Trainers Club Points for every $1 you spend in the shop!
The Trainers Club points can then be redeemed for EPIC rewards!
You can sign up for the Trainers Club by clicking the little red button in the bottom corner of your screen!


Feel free to ask any questions you may have!
Text Us: 636-459-5093

Email Us: Support@pokenerds.co

Ask On Discord: Feel free to join the PokeNerds Community on Discord and ask any questions you may have! You can join by clicking here: Click Me!

Hours: Tues - Sat : 11am - 7pm CST
Sun : 1pm - 5pm
Mon Closed