The Quest For Pikachu
We remember our first Pokémon game! It was 1998. We had just watched a few episodes of the anime series. Ash teamed up with Pikachu as his started Pokémon and after some rough beginnings, the two became the best of friends. After getting hyped up, we naturally rushed out to the game store to get our hands on Pokémon Red. Then, we learned the terrible truth! You have to choose between Charmander, Squirtle, and Bulbasaur as your starter! Pikachu was not an option. Our quest to find Pikachu began...
Our lifelong search for Pikachu has led us hear, to this Child Pokémon Pikachu Classic Costume. No child will have to struggle to find their favorite Pokémon as we did! Your child can become the Electric-type Pokémon right from the start!
Product Details
This officially licensed costume helps your child transform into their favorite Pokémon! It's a simple, velour jumpsuit that fits with fastener strips in the front. The suit is the bright yellow color seen in the video games and anime series. The back of the suit has a lighting bolt-shaped tail attached to the waist. Of course, our favorite part of this costume is the hood, which is shaped like Pikachu's face! It even has embroidered and appliqued details that bring the whole look together.


Features
100% polyester velour fabric, 100% polyurethane foam
Jumpsuit has hook & loop fastener strips at center front
Top of hood has soft-sculpted ears, embroidered & appliqued face
Foam-backed tail sewn to back of jumpsuit
Officially licensed
How soon will I receive my costume?
All costumes are guaranteed to arrive by October 31 if ordered by October 22nd!

Some costumes might ship right away, while other may take up to three weeks to arrive as supply varies!

If you need your costume early, please email us: support@pokenerds.co
How does the sizing work?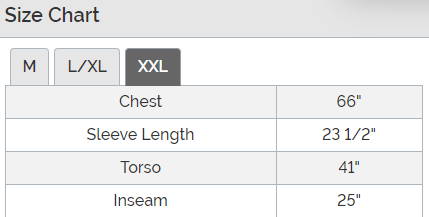 What are Trainers Club Points?
Trainers Club Points are the way we reward our loyal Trainers for shopping with PokeNerds!


You earn 2 Trainers Club Points for every $1 you spend in the shop!
The Trainers Club points can then be redeemed for EPIC rewards!
You can sign up for the Trainers Club by clicking the little red button in the bottom corner of your screen!


Feel free to ask any questions you may have!
Text Us: 636-459-5093

Email Us: Support@pokenerds.co

Ask On Discord: Feel free to join the PokeNerds Community on Discord and ask any questions you may have! You can join by clicking here: Click Me!

Hours: Tues - Sat : 11am - 7pm CST
Sun : 1pm - 5pm
Mon Closed