Grookey Hooded Jumpsuit Costume Kids
Monkeying Around
Some days, does it seem like your child is literally unable to sit still? They want nothing more than to be up and moving, usually at the most inconvenient times. And if you force them to stay in their seats, then they start to bounce their legs, tap their fingers, or drum on almost anything. (We do have to admit that we miss the days when we regularly had that much energy without overdosing on caffeine!) If your kid is constantly fidgeting, then it sounds like a Grookey costume might be great for them! This Pokémon rhythmically beats its stick against the ground to battle and to help plants regenerate. Put all that energy to good use with this fun costume!
Product Details
Your kid will love monkeying around in this Grookey Hooded Jumpsuit Classic Costume! This one-piece outfit ensures that you won't be constantly hearing, "Have you seen my other glove?" when you're trying to get ready to go trick-or-treating. The cozy fleece jumpsuit has hook and loop fasteners down the front, and the hood features this adorable Pokémon's face. It includes Grookey's brown tail appliquéd on the back so your child will still look like a monkey without anything getting in the way of sitting down. They'll have a hoot collecting candy in this delightful costume!


Features
100% polyester jumpsuit
Velour jumpsuit has hook and loop fastener down center front
Embroidered facial features on the hood
Wire in the ears to make them stand up
Officially licensed
How soon will I receive my costume?
All costumes are guaranteed to arrive by October 31 if ordered by October 22nd!

Some costumes might ship right away, while other may take up to three weeks to arrive as supply varies!

If you need your costume early, please email us: support@pokenerds.co
How does the sizing work?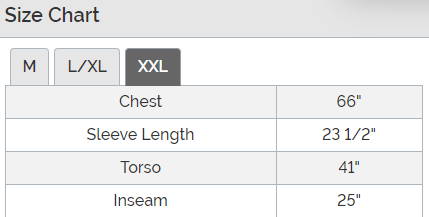 What are Trainers Club Points?
Trainers Club Points are the way we reward our loyal Trainers for shopping with PokeNerds!


You earn 2 Trainers Club Points for every $1 you spend in the shop!
The Trainers Club points can then be redeemed for EPIC rewards!
You can sign up for the Trainers Club by clicking the little red button in the bottom corner of your screen!


Feel free to ask any questions you may have!
Text Us: 636-459-5093

Email Us: Support@pokenerds.co

Ask On Discord: Feel free to join the PokeNerds Community on Discord and ask any questions you may have! You can join by clicking here: Click Me!

Hours: Tues - Sat : 11am - 7pm CST
Sun : 1pm - 5pm
Mon Closed