Eevee Hooded Costume Kids


A World Of Possibilities
We like to tell our kids that they can be whatever they want to be when they grow up. And as they get older, they might change their minds about a future career. We know someone who started out wanting to be a firefighter, then a veterinarian, then a ballet dancer, then an art teacher. Now they work in the office with us! We don't think it's a bad thing to have a variety of interests. After all, people evolve and change just like Pokémon. So if you want your child to have the chance to explore their potential, let them try an Eevee costume! Unlike most other Pokémon, which evolve into one or two new forms, Eevee is famous for its potential to evolve into eight different forms. Depending on the environment and other factors when evolution is triggered, this normal Pokémon could become one of eight specialized types, like fire, ice, electric, fairy, and more. Of course, its regular form is still pretty cute. So if your kid wants the chance to evolve or just appreciates this furry form, we have something they'll like!
Product Details
This Eevee Hooded Jumpsuit Classic Costume is a great choice for any Pokémon fan! The soft velour jumpsuit has hook and loop fasteners in front so your child can jump into battle quickly. The hood has Eevee's cute face embroidered right on it, so you don't have to mess with makeup (unless you want to). The ears have wire to help them stick up, and the back of the suit features Eevee's fluffy tail. The last piece is the collar that imitates the ruff around Eevee's neck. Your child will love collecting candy in this officially licensed costume!
A Party Of Pokémon
Let your child live out their Pokémon dreams in this Eevee Hooded Jumpsuit Classic Costume. You could even check out our other Pokémon outfits and get a whole battle party together! Your kid is sure to have a good time as one of their favorite creatures in this comfy jumpsuit.


Items Included
Hooded Jumpsuit
Detachable Collar
Features
100% polyester
Velour jumpsuit has hook and loop fastener down the center front
Wire in the ears attached on the hood
Embroidered facial features on the hood
Velour collar fits around the neck with hook and loop fastener
Officially licensed
How soon will I receive my costume?
All costumes are guaranteed to arrive by October 31 if ordered by October 22nd!

Some costumes might ship right away, while other may take up to three weeks to arrive as supply varies!

If you need your costume early, please email us: support@pokenerds.co
How does the sizing work?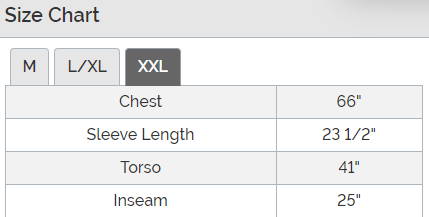 What are Trainers Club Points?
Trainers Club Points are the way we reward our loyal Trainers for shopping with PokeNerds!


You earn 2 Trainers Club Points for every $1 you spend in the shop!
The Trainers Club points can then be redeemed for EPIC rewards!
You can sign up for the Trainers Club by clicking the little red button in the bottom corner of your screen!


Feel free to ask any questions you may have!
Text Us: 636-459-5093

Email Us: Support@pokenerds.co

Ask On Discord: Feel free to join the PokeNerds Community on Discord and ask any questions you may have! You can join by clicking here: Click Me!

Hours: Tues - Sat : 11am - 7pm CST
Sun : 1pm - 5pm
Mon Closed