Classic Squirtle Costume for Kids



Squad Seeking New Member
Did you watch the original Pokémon series? We did. We have to admit that something has been bothering us for a long time. Remember the Squirtle Squad episode? That's the episode where Ash meets a bunch of naughty Squirtles and eventually convinces one of them to join his team. Squirtle leaves the squad to hang out with Ash while seeking out new adventures across the Kanto region.
What about the Squad? We know they volunteered as firefighters... but did they ever recruit a new member to fill the empty space left by Ash's Squirtle? Well, we bet that your child is ready to become the newest member of the Squirtle Squad! All they need is this Pokémon Classic Squirtle Costume, which is officially licensed from the original video game series.
Product Details
This classic kid's costume will transform your child into the best water-type Pokémon of them all! The costume consists of a soft, light blue jumpsuit that fits with a fastener in the back. The front has the yellow shell pattern all over the chest, while the back features a circular brown shell. It also has a little blue tail on the shell, to help create Squirtle's swirly tail. To finish the whole look off, the costume comes with a molded mask that fits with an elastic band around the back of the head. The mask is shaped just like Squirtle's face and it features a mesh screen near the eyes for vision. Put it all together and your child will be a shoo-in for the Squad!
Water-Based Special Moves Sold Separately
Your child will be ready to become the rookie of the Squirtle Squad when they dress up in this Pokémon costume! It comes with everything your kid needs, aside from water-based special moves!


Features
100% polyester velour fabric
Jumpsuit has hook & loop fastener at center back
Appliqued shell & tail on back of suit
Molded plastic mask has elastic band around back of head
Mesh-covered view port allows limited vision
Officially licensed
How soon will I receive my costume?
All costumes are guaranteed to arrive by October 31 if ordered by October 22nd!

Some costumes might ship right away, while other may take up to three weeks to arrive as supply varies!

If you need your costume early, please email us: support@pokenerds.co
How does the sizing work?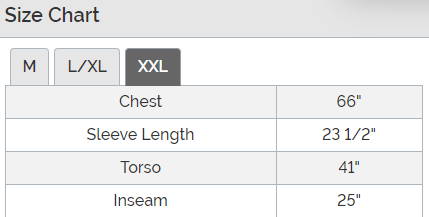 What are Trainers Club Points?
Trainers Club Points are the way we reward our loyal Trainers for shopping with PokeNerds!


You earn 2 Trainers Club Points for every $1 you spend in the shop!
The Trainers Club points can then be redeemed for EPIC rewards!
You can sign up for the Trainers Club by clicking the little red button in the bottom corner of your screen!


Feel free to ask any questions you may have!
Text Us: 636-459-5093

Email Us: Support@pokenerds.co

Ask On Discord: Feel free to join the PokeNerds Community on Discord and ask any questions you may have! You can join by clicking here: Click Me!

Hours: Tues - Sat : 11am - 7pm CST
Sun : 1pm - 5pm
Mon Closed