Classic Pikachu Costume Kids


The Pokémon For Everybody
Theory: people who are Pokémon fans are serious Pokémon fans. They can list off dozens of Pokémon, if not hundreds. They know all the stages of each Pokémon, their strengths and their weaknesses. This isn't even including the actual Pokémon show, with its human characters and plots! But there is one Pokémon that everyone knows about. Who could forget the cute, yellow creature that is Pikachu? Fans from the first generation all the way up to the current one know and adore them, as do people who have no idea what Pokémon is actually about. Little Pikachu lovers of all levels of knowledge will love running around in this Pokémon Child Pikachu Classic Costume!
Product Details
This one piece jumpsuit fastens at the back and is a bright, solid yellow. The most important piece, Pikachu's lightning bolt tail, is made of foam and is sewn onto the back of the suit to keep it in place. Lastly, your child can't be Pikachu without the Pokémon's adorable face! This plastic rendition has an elastic band for the head and has all of Pikachu's classic features: black-tipped ears, red circle cheeks, and a wide grin. The eyes are mesh, so semi-obstructed vision is possible. Take this suit to the next level with some yellow gloves and shoes!
It's Time To Spark
In this Pikachu costume, your child will be calling "pika pika!" from all over the house and in the neighborhood. And if a little electricity is needed, no problem. A little "pika...CHU!" and a bolt will appear! Okay, it won't actually appear, but it will be easy to pretend in this great suit! So grab a trick or treating bucket and take your Pokémon out on the streets. Everyone knows Pikachu Pokémon get more candy! (Or at least, they should!)


Items Included
Jumpsuit w/ Attached Tail
Mask
Features
100% polyester velour fabric, 100% polyurethane foam
Jumpsuit has hook & loop fastener at center back
Foam tail sewn to back of suit
Molded plastic mask has elastic band around back of head
Mesh-covered eye openings allow limited vision
Officially licensed
How soon will I receive my costume?
All costumes are guaranteed to arrive by October 31 if ordered by October 22nd!

Some costumes might ship right away, while other may take up to three weeks to arrive as supply varies!

If you need your costume early, please email us: support@pokenerds.co
How does the sizing work?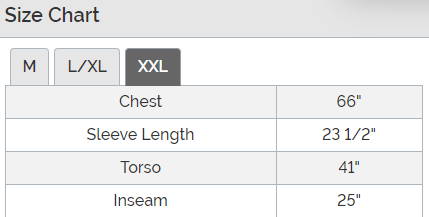 What are Trainers Club Points?
Trainers Club Points are the way we reward our loyal Trainers for shopping with PokeNerds!


You earn 2 Trainers Club Points for every $1 you spend in the shop!
The Trainers Club points can then be redeemed for EPIC rewards!
You can sign up for the Trainers Club by clicking the little red button in the bottom corner of your screen!


Feel free to ask any questions you may have!
Text Us: 636-459-5093

Email Us: Support@pokenerds.co

Ask On Discord: Feel free to join the PokeNerds Community on Discord and ask any questions you may have! You can join by clicking here: Click Me!

Hours: Tues - Sat : 11am - 7pm CST
Sun : 1pm - 5pm
Mon Closed