Adult's Inflatable Pokeball Costume

Pick A Pokémon?
If you were a Pokémon, which one would you want to be? Would you want to produce electricity like Pikachu? Would you like to have a fluffy tail like Eevee? Maybe you'd rather be an excellent swimmer like Piplup. If you just can't decide which Pokémon is your favorite, we don't blame you. After all, you have almost a thousand to choose from! If you just can't choose, maybe you'd rather represent them all and be a Poké ball! Since they're used to catch and store Pokémon, they've become a symbol of the franchise and are easily recognizable for their round shape and simple design. Or, you could simply imagine that you're any Pokémon that's already been caught!
Product Details
Now you can be any Pokémon you want with this Inflatable Poké ball Adult Costume! This inflatable tunic looks just like this essential Pokémon-capturing tool. It comes with a built-in fan, and the battery pack can clip to your clothing inside the tunic. Since you can wear whatever you want underneath the tunic, it can be comfortable in a wide range of settings! You can go solo and try to catch some Pokémon friends, or check out our other Pokémon costumes and build your own party. You'll have a fun time in any region when you're wearing this awesome costume!


Items Included
Tunic w/ Attached Fan & Battery Pack
Features
100% polyester windbreaker fabric
Bodysuit has back zipper
Elastic around arm & leg openings
Fan installed at back of right hip
Battery pack clips to loop inside costume
Required 4 AA batteries, not included
Phillips-head screwdriver (not included) required to open battery pack
Officially licensed

This product is one size fits all!

How soon will I receive my costume?
All costumes are guaranteed to arrive by October 31 if ordered by October 22nd!

Some costumes might ship right away, while other may take up to three weeks to arrive as supply varies!

If you need your costume early, please email us: support@pokenerds.co
How does the sizing work?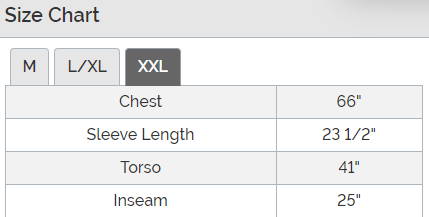 What are Trainers Club Points?
Trainers Club Points are the way we reward our loyal Trainers for shopping with PokeNerds!


You earn 2 Trainers Club Points for every $1 you spend in the shop!
The Trainers Club points can then be redeemed for EPIC rewards!
You can sign up for the Trainers Club by clicking the little red button in the bottom corner of your screen!


Feel free to ask any questions you may have!
Text Us: 636-459-5093

Email Us: Support@pokenerds.co

Ask On Discord: Feel free to join the PokeNerds Community on Discord and ask any questions you may have! You can join by clicking here: Click Me!

Hours: Tues - Sat : 11am - 7pm CST
Sun : 1pm - 5pm
Mon Closed