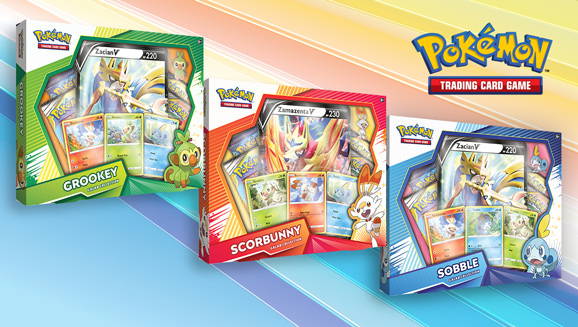 (From Left to Right: Grookey, Scorbunny, Sobble)
Pokémon has announced the first official cards and Pokémon TCG products from the 8th Pokémon generation "Sword and Shield" . All of them will appear in the series "Galar Collections", which will be released on November 15th. You can get a sneak peak of these bad boys in the pictures below.
(It is worth noting that every box will contain a unique promo card of Sobbly, Scorbunny, and Grookey from the Galar region.)
The cards show the 8th-generation Starter Pokémon, Grookey, Sobble, and Scorbunny, as well as the two Legendary Pokémon Zacian and Zamazenta, both of which will appear as "Pokemon V" cards.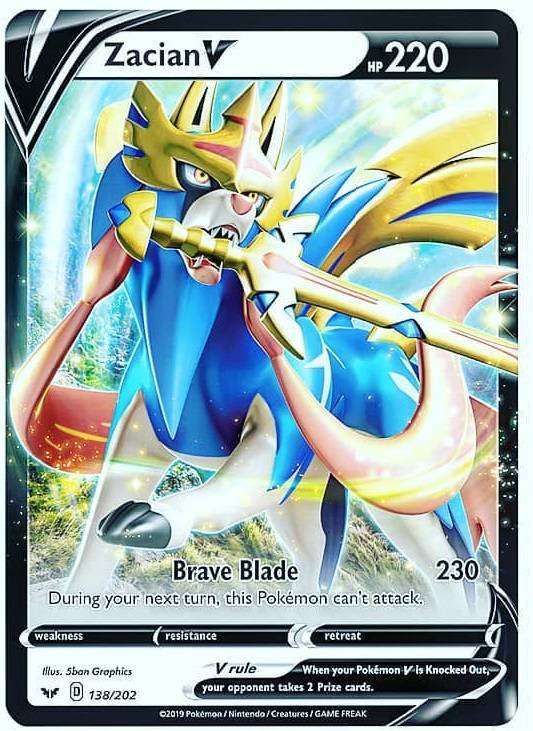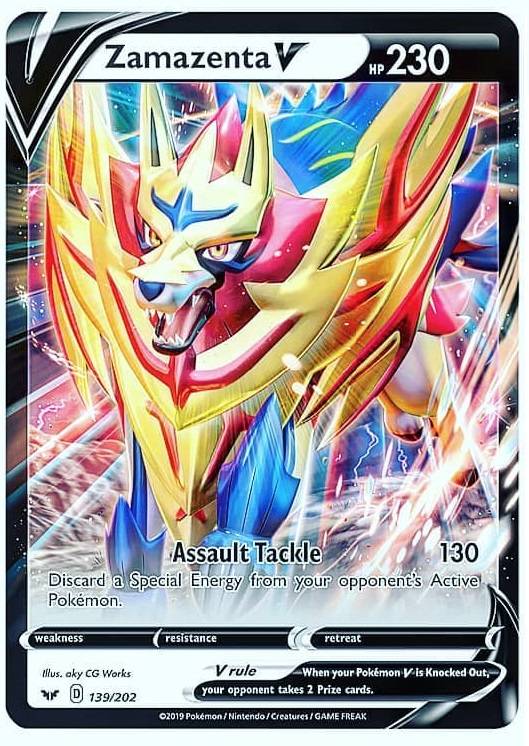 "The Pokemon V Cards will be the New GX Cards of the Galar Region for the Pokemon TCG"
As a reminder, the "Pokémon V" cards are virtually the new "GX" or "GX Tag Team" cards and will introduce a new game mechanism. It is also important to remember that not much at this time is known about the Pokemon V Cards and whether or not these cards will replace the GX cards completely is yet to be seen. (The previous pictures of the Zacian V and Zamazenta V cards are not complete and not final.)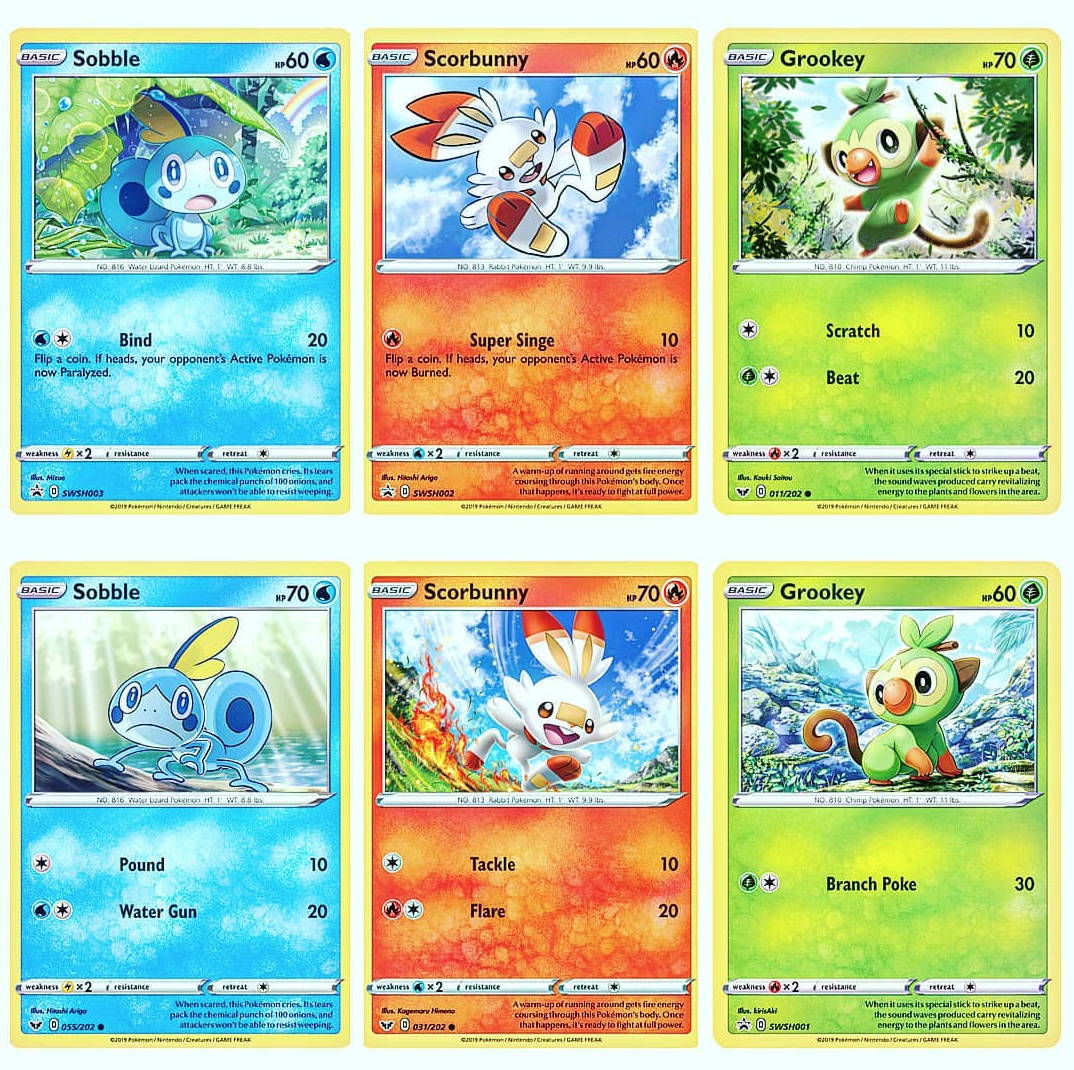 (The Galar Collection Promotional Cards of Sobble, Scorbunny, and Grookey from Pokemon Sword and Shield)
The new Galar collection of the Pokémon card game includes three promotional cards from Grookey, Scorbunny and Sobble . 
In addition, the box also includes a pin, a large card of the legendary Pokémon Zacian or Zamazenta as a new Pokémon V , four Pokémon Card Booster Packs and a code card for the Pokémon Trading Card Online Card Game (PTCGO). 
This special release of the Sword and Shield series will be the first opportunity players will have to get cards from the next expansion. The Galar collection will be available on November 15 to celebrate the worldwide launch of Pokémon Sword and Pokémon Shield... and we can't wait !!!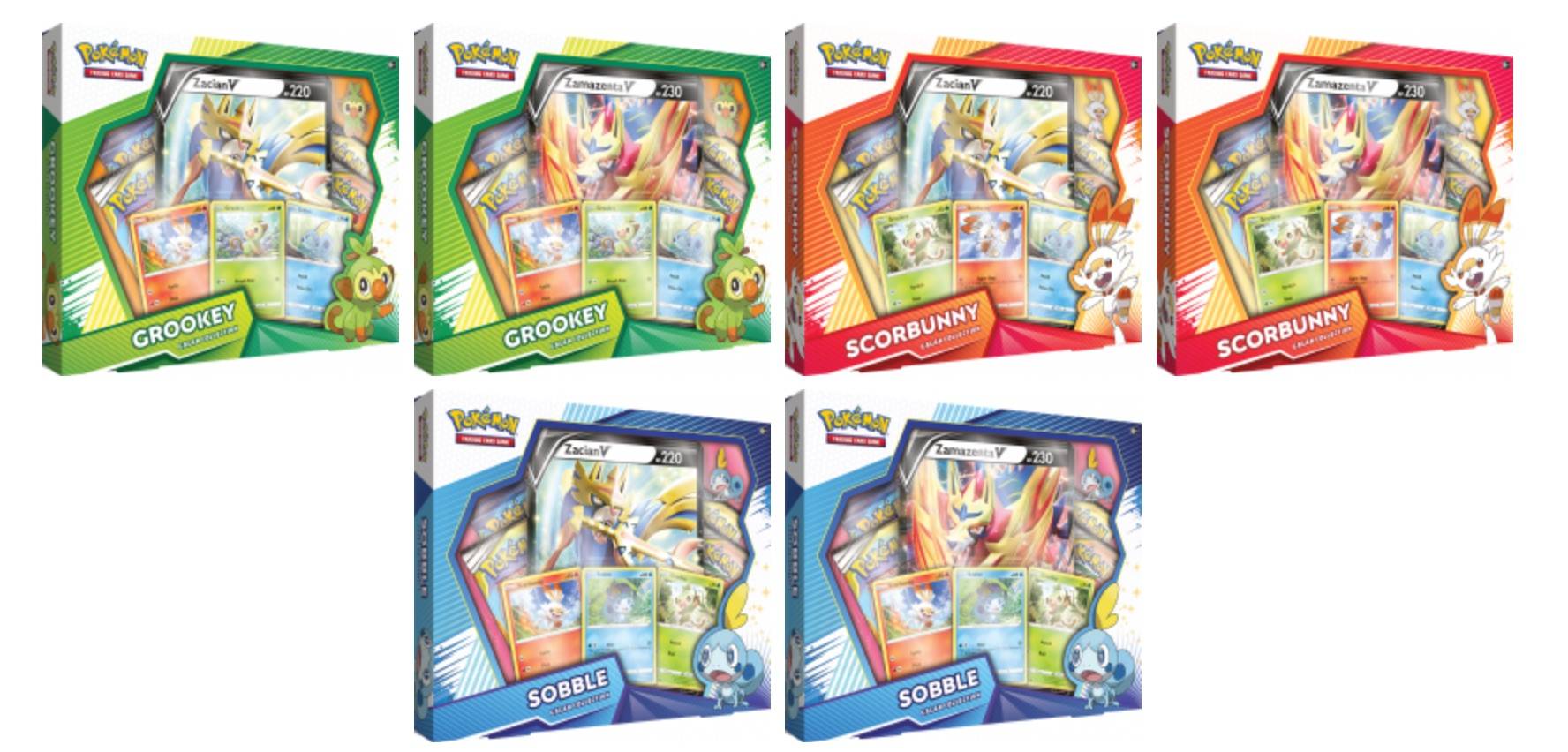 (The Galar Collections in their six variants - three with each legendary Pokémon.)