Logan Paul has taken his love for Pokémon to the next level.
  Last October 9' 2020 was nostalgic  in the Youtube  world as Logan Paul unboxed the  first edition Pokemon cards on a charity stream. Logan Paul is a Youtube sensation with more than 22 million Youtube subscribers, and a vocal Pokemon fan since he was young. He even uploaded a video of how he has been a solid enthusiast for Pokemon cards and how huge his passion is with these collectible Cards. He detailed how his obsession was growing that made him bid and  purchased a 1st edition Pokemon card box for $200,000.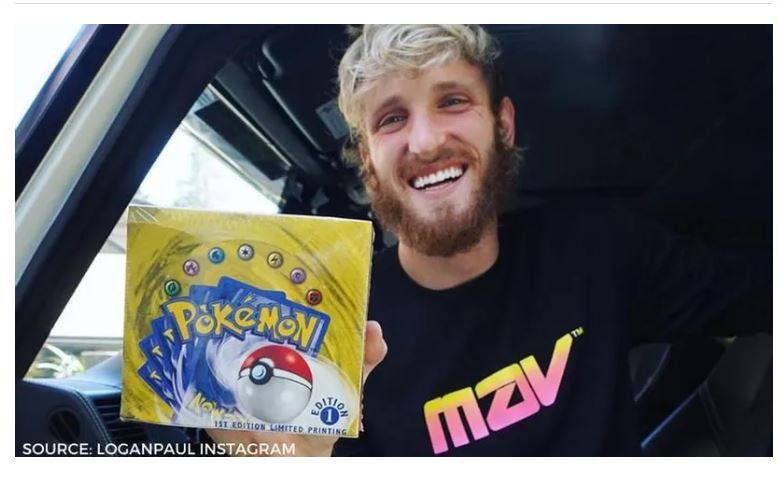 It is amazing because he used this card for a very good cause . He chose to unbox  his   $200,000 first Edition Pokémon Trading Card box live on stream together with his fans to raise  funds for NAMI, the National Alliance on Mental Health. It is a mental health organization that Logan is actively supporting. The charity opened packs of all Pokémon cards to ever have existed, and gave away cards to those who donated to the cause. The stream started with a  goal to pull at least one Charizard for the buyers. So, he shuffled the cards and assigned a buyer to each pack to make the packs as fair as possible. One more cool thing, he had a verbal  agreement to his viewers that when he pulled a Charizards , all of them would wholeheartedly donate  at least $2 dollars.
Along with the unboxing, he also chose to re-sell 35 packs from the 36 packs.   Each of these packs is being sold at $11,111.
In this live stream he pulled Charmander #3, Squirtle #1, Yellow cheeks Pikachu #3,#4, #5, holographic Poliwrath, holographic Raichu, and many more.  At the one hour mark of his live stream with  more than 300,000 viewers, Logan Paul surprised everybody when he pulled a Charizard holographic card that cost a high price tag. Unfortunately, the card was slightly off-centre, and there was some slight damage on the right side. The Pokemon professional gave the card a 9 rating, and according to him the card will appraise  over $40,000 or even more. It may not have been a perfect one, but it was a very huge find that makes the whole stream more exciting.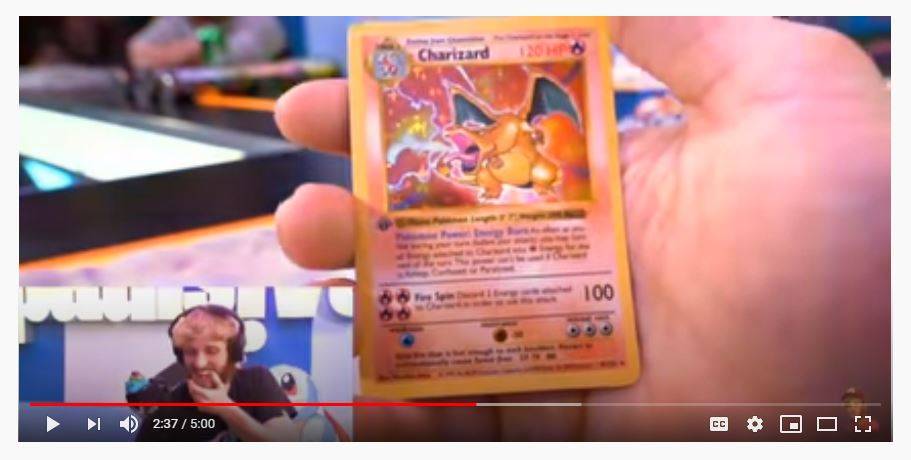 In total, this Pokémon Unboxing video received more than 9 million views as of the moment. This live stream then successfully raised $130,000 and counting. As mentioned, all proceeds will be donated to the National Alliance on Mental Health. Logan Paul, himself, could not believe the response he received to the live stream that led him to reveal that he is planning to buy another Booster Box and is also ready to pay the finder's fee.