Pika-Pika
We have to believe that Pikachu has a lot to say after all these years. We've been hearing him declare, "Pika-pika?". And while now we might have an idea that he's simply asking for a cup of coffee with an extra shot of espresso, he could probably use a spokesperson. And with your costume party coming up, we think this Pokémon Pikachu costume would be the kind choice to help out our adorable electric friend. Whether you're solving a crime or simply kicking back in a shockingly sweet Pikachu jumpsuit, you'll love speaking for everyone's favorite Pokémon!
Product Details
This brilliant costume is sure to make an impact on Pokémon trainers and traders everywhere. Because a Pikachu is an essential part of any Poké-deck and might just become a part of any party as well. This look is simple enough to slip on with hook and eye patches that secure up the front. The sleeves and pants are cinched in with elastic to keep your look in place. To top it all off, the adorable hood has the sweet Pikachu features we all know and love. 
Feel It In Your Jellies
We're still not sure what the above saying means, to be honest. But we're sure you'll know you made the right decision when you slip into this cheery costume! Want to ramp it up and have a full on Pokémon party? Browse through our Pokémon deck to pick out the right characters. From a hoodie Squirtle, child Charmander, and even a couple Poké balls for all sizes, your group costume can grow and grow! You can even throw a little drama into the mix with Team Rocket costumes. Whether you're heading out into the world solo or with plenty of people, you're sure to do Pokémon proud when you're rocking this adorable Pikachu ensemble. 


Items Included
Jumpsuit W/ Attached Tail and Hood
Features
100% super soft polyester, polyurethane foam
Jumpsuit has hook and loop fastener on the back
Tail is sewn on the back of the jumpsuit
Polyurethane foam headpiece has attached fiber filled ears
Embroidered facial features
Officially licensed
How soon will I receive my costume?
All costumes are guaranteed to arrive by October 31 if ordered by October 22nd!

Some costumes might ship right away, while other may take up to three weeks to arrive as supply varies!

If you need your costume early, please email us: support@pokenerds.co
How does the sizing work?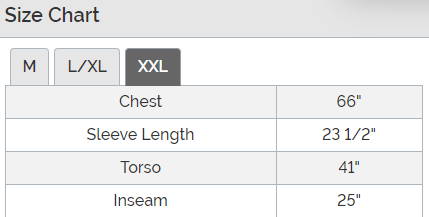 What are Trainers Club Points?
Trainers Club Points are the way we reward our loyal Trainers for shopping with PokeNerds!


You earn 2 Trainers Club Points for every $1 you spend in the shop!
The Trainers Club points can then be redeemed for EPIC rewards!
You can sign up for the Trainers Club by clicking the little red button in the bottom corner of your screen!


Feel free to ask any questions you may have!
Text Us: 636-459-5093

Email Us: Support@pokenerds.co

Ask On Discord: Feel free to join the PokeNerds Community on Discord and ask any questions you may have! You can join by clicking here: Click Me!

Hours: Tues - Sat : 11am - 7pm CST
Sun : 1pm - 5pm
Mon Closed