Classic Bulbasaur Costume Kids
Who's Your Starter?

What do you want to be when you grow up? What flavor ice cream do you want from the store? Which Pokémon will you choose to join you on your journey as a Pokémon Trainer? There are few decisions more consequential in a young one's life than these. When Professor Oak asks you to follow him into his lab, explains that you can only have one (wouldn't it be cool if you could take all three?), and shows you the Poké Balls, it's a decision that will follow you for at least 30 hours as you go from Pewter City to the Elite Four!
Pikachu, Charmander, and Squirtle are all cool in their own right, but Bulbasaur is the first Pokémon in the Pokédex for a reason: you have to hook young new trainers with something truly interesting. What better than a Bulbasaur, a Pokémon that has a green plant bulb on its back, which is grown from a seed planted there at birth. Through photosynthesis, the bulb provides it with energy through photosynthesis and its nutrient-rich seeds.
Design & Details

Don't snatch your S.S. Anne tickets to the Kanto region just yet. This officially licensed Classic Child Pokémon Bulbasaur costume is simple but effective way for your little one to choose Bulbasaur. First, your kiddo will need to hop on into the jumpsuit. It's light green and at the elbows are appliqued with dark green patches. On the back of the costume, there is a stuffed bulb that will one day blossom into a beautiful flower. That's only if you raise this little Bulbasaur right, though. Lastly, add the molded mask with the help of an elastic band that goes around the back of your child's head. And, voila! Just like that this officially licensed costume is complete.


Items Included
Jumpsuit w/ Attached Bulb
Mask
Features
100% polyester velour fabric & fiberfill
Jumpsuit has hook & loop fastener at center back
Appliqued patches at elbows, stiffed bulb on back of suit
Molded plastic mask has elastic band around back of head
Mesh-covered view port allows limited vision
Officially licensed
How soon will I receive my costume?
All costumes are guaranteed to arrive by October 31 if ordered by October 22nd!

Some costumes might ship right away, while other may take up to three weeks to arrive as supply varies!

If you need your costume early, please email us: support@pokenerds.co
How does the sizing work?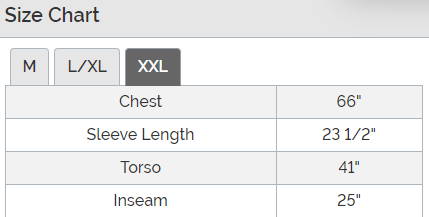 What are Trainers Club Points?
Trainers Club Points are the way we reward our loyal Trainers for shopping with PokeNerds!


You earn 2 Trainers Club Points for every $1 you spend in the shop!
The Trainers Club points can then be redeemed for EPIC rewards!
You can sign up for the Trainers Club by clicking the little red button in the bottom corner of your screen!


Feel free to ask any questions you may have!
Text Us: 636-459-5093

Email Us: Support@pokenerds.co

Ask On Discord: Feel free to join the PokeNerds Community on Discord and ask any questions you may have! You can join by clicking here: Click Me!

Hours: Tues - Sat : 11am - 7pm CST
Sun : 1pm - 5pm
Mon Closed